Increased Patient Volumes May Lead to Longer Wait Times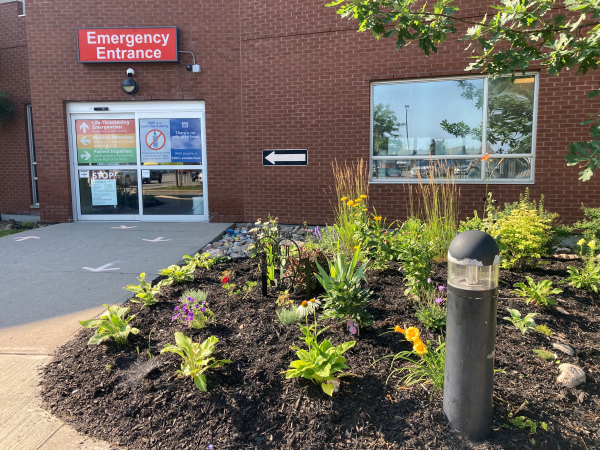 FOR IMMEDIATE RELEASE
April 22, 2022
Increased Patient Volumes May Lead to Longer Wait Times
(Lindsay, ON) – Ross Memorial Hospital is currently experiencing higher than normal Emergency Department and inpatient volumes. With the added pressure of staffing shortages created by COVID-19, the hospital is cautioning that wait times may be longer than usual for all but the most acute illnesses and conditions.
With those realities in mind, Ross Memorial is encouraging community members to assess all of their healthcare options before seeking care at the hospital.
Those considering coming to the Emergency Department are asked to assess their illness and consider alternative options for care if their situation is not an emergency:
Individuals who are registered with a family physician/practitioner should seek non-urgent care through their office before coming to the hospital.
Telehealth Ontario is also available; this is a free, confidential service that can be reached at 1-866-797-0000 to get health advice or information 24 hours a day, seven days a week. Assistance is available in more than 300 languages.
If unsure whether the severity of your condition qualifies as an emergency, please err on the side of caution and visit the Emergency Department (ED). Below are some examples of when you should seek care in the ED:
Difficulty breathing.
Infant under three months old with fever over 38.5C/101F, or has a fever and is difficult to wake.
Chest pain, tightness in the chest.
Seizures.
A broken bone or wound requiring stitches.
Continuous vomiting or severe diarrhea with signs of dehydration.
Stiff neck and sensitivity to light.
Abdominal pain.
At Ross Memorial:
Quote
"Ross Memorial is continuing to deal with the daily challenges presented by the COVID-19 pandemic. We ask that our community members recognize and appreciate these challenges and the impact they have on our staff, physicians, and the hospital's delivery of healthcare services."
- Anne Overhoff, Vice President Clinical and Chief Nursing Executive, Ross Memorial Hospital
Associated Link
-30-
For more information:
Ryan Young
Communications and Public Affairs Officer
Ross Memorial Hospital
M: 705-328-4548